15 Yard Roll-Off Container / Dumpster
Perfect for small construction projects or for homeowners that need to clean out a basement, garage, or attic.

Dimensions: 14' Long x 8' Wide x 4.5' High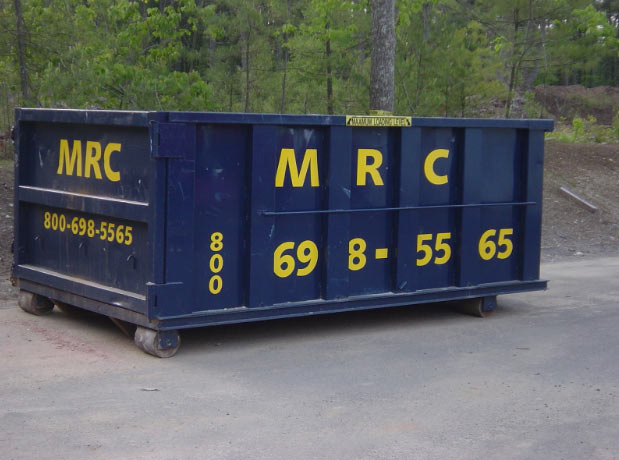 Customer Liability
Customer agrees to hold harmless and indemnify Contractor against all claims, lawsuits, and any other liability for injury to persons or damage to property arising out of the possession or use of the equipment by the Customer, his agents, officers, clients, or customers.

Charges over 30 days from date of invoice will be charged a finance/late charge of 1.5% a month (18% Per Annum). Customers shall be liable for all Contractor's attorney fees and costs of collection if Customer fails to make any payment or breaches any provision or any of the terms of this contract. There will be a $25.00 fee every time a check is returned.

If initial payment was made by credit card, all additional charges will be directly charged to the credit card when the service is performed. All customers that paid by cash or check agree that any additional charges over 20 days past due will automatically be charged to the credit card that was given for deposit.

All equipment furnished by the Contractor for use by the Customer which the Customer has not purchased, shall remain the property of the Contractor and the Customer shall have no right, title of interest in it unless specified in a separate contract.

Customer shall not load Roll-Off equipment in excess of 24,000 pounds. Customer shall not load equipment to protrude above the height of equipment sides. Any charges or fines that occur will be billed back to the customer.

Contractor must have clear access to appointed equipment to be dumped. Customer is responsible for fees for time lost due to customer error (examples: undeliverable container, over filled containers, blocked container, overweight, or any other reason container is unserviceable, etc.). Minimum charge of $150.00 for Contractor to return.

Customer shall not place any acidic or hazardous waste materials in the equipment. Any items that are deemed hazardous waste or difficult to manage by our dumping facilities will be charged back to the customer at a reasonable rate. The rates change periodically so please call for current rates (examples: appliances, batteries, tires, TV's, monitors, box springs & mattresses, propane tanks, freon products, etc.). Any questions about these items or any other items please call the office.